This information is for exchage students who got admitted through the Office of International Affairs upon the university/institute-level agreement.

Welcome to Thammasat University. As the beginning of the semester is drawing near, you probably are looking forward to your arrival in Bangkok. On this page, there is a Handbook for International Students that you can download. Please follow the guideline on the handbook as it has useful information you may need once you arrive at the airport, such as the information on accommodation and transportation.

Download :   Handbook for International Students
You can find information about the airport at http://www.bangkokairportonline.com
Bus
Suvarnabhumi Aiport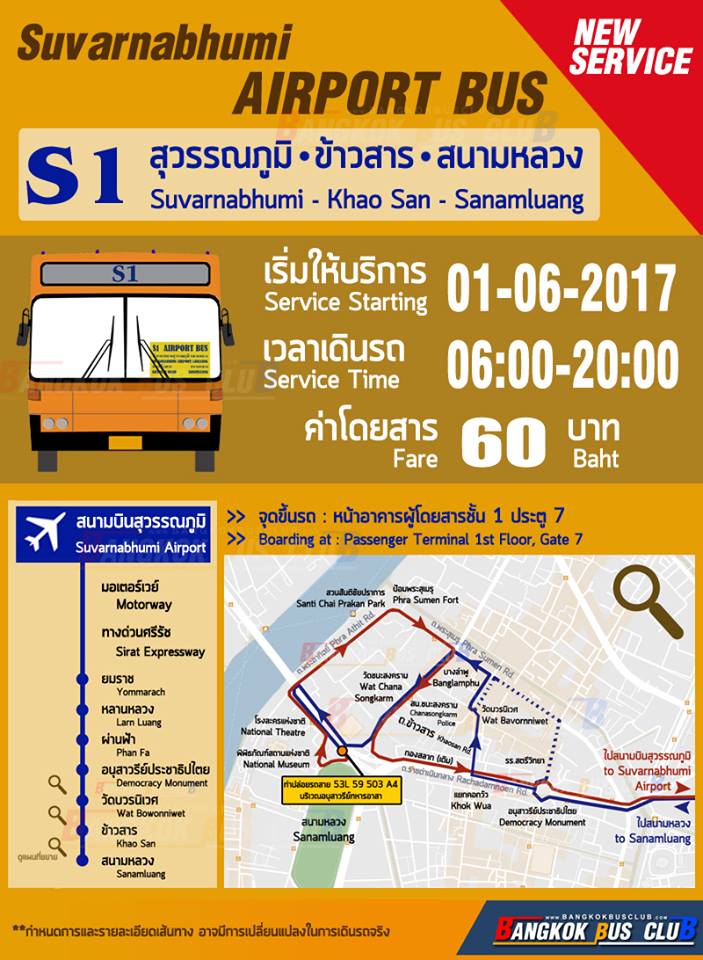 There is one bus S1 every 30 minutes. You can take it at Gate number 7 on the first floor of passengers terminal Suvarnabhumi Airport.
Don Muang Airport
There is one bus A4 every 30 minutes. You can take it at Bus Terminal infront of the arrival terminal.